"We are inhabitants of Hopper paintings."
Drawing and painting work: remembering Edward Hopper.
The sensations provoked by Edward Hopper 's works fit to a great extent with an artistic description of our current situation, through the effective use of light in different daily spaces and their shadows.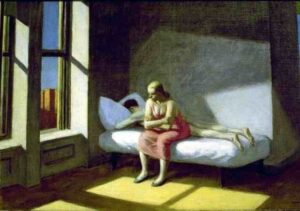 Let's capture the current reality so that when we return to normality, we can appreciate the important differences in the atmosphere and mood of our city or neighborhood, with respect to how they are usually.
Let's draw everyday places that at first glance seem clean and tidy, but there is a feeling underlying them that cannot be seen and must be shown.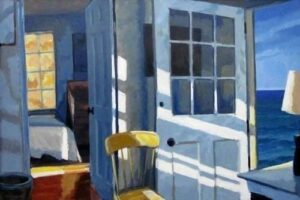 The material is free, from pencil, graphite, colored pencil, acrylic, oil, etc. The support, a white or colored paper, playing with its tonalities.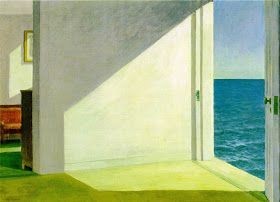 More about Edward Hopper: