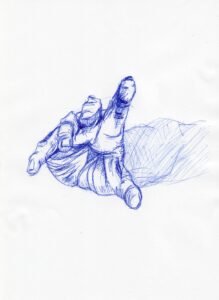 They are always close to us and perhaps because your left does not know what the right is doing, we ignore them, treating them as mere tools.
Too often we forget that the hands are also the reflection of the soul, the memory of the life we have lived.
In this exercise I propose you to draw, with a ballpoint pen, one of the ten photographs of hands attached, taken by the Photography students of the School of Arts and Crafts.
As a format, I suggest A4.