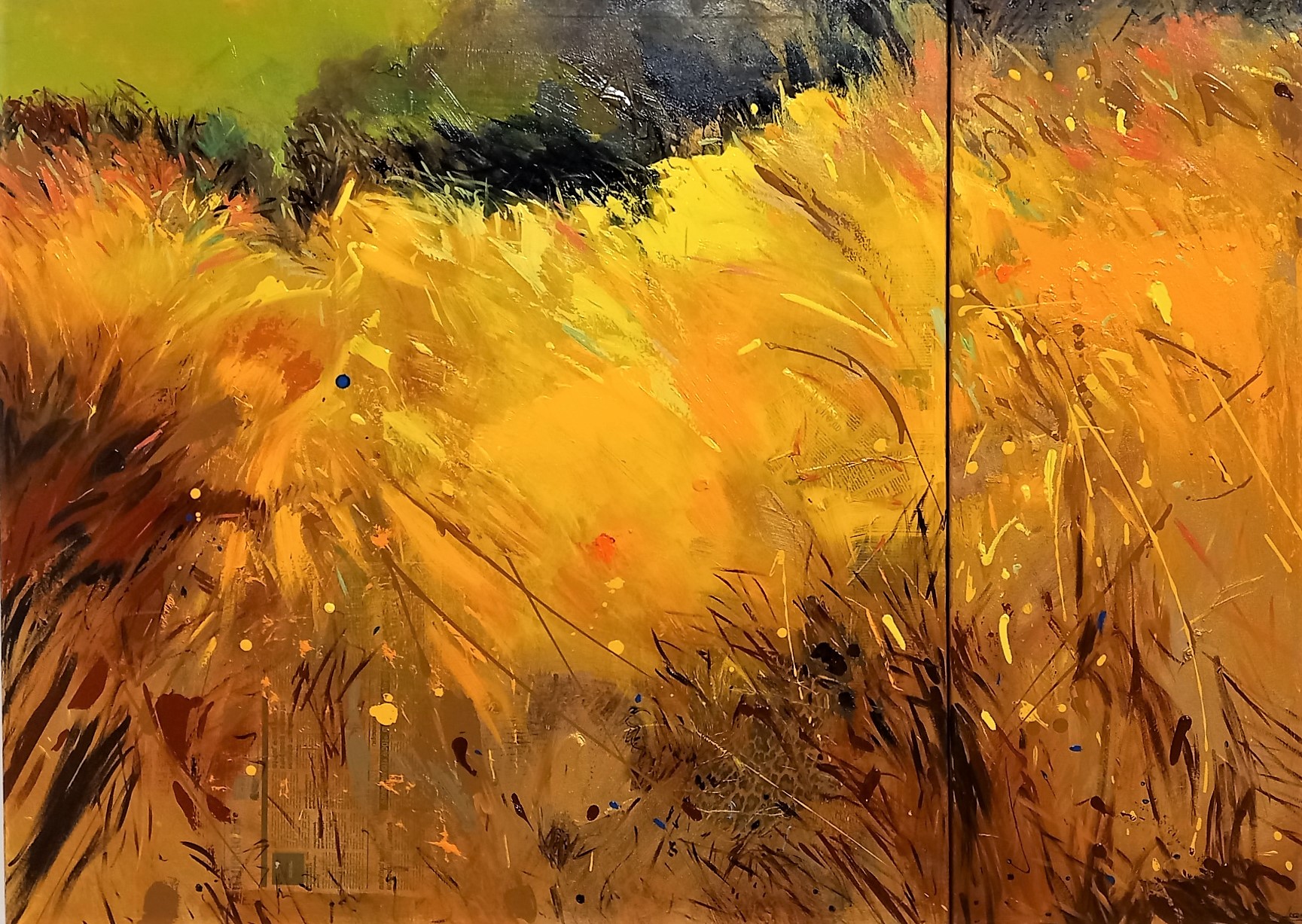 "I have dedicated my entire professional life to painting both with my own works and projects, as well as teaching for 40 years at the School of Arts and Crafts in Vitoria-Gasteiz giving classes in drawing, watercolor, live model, painting and portraiture."
There are three main features in my painting; gesture, matter and color.
The process starts from the natural (small format), arriving little by little to the abstraction in large format where I find my best medium.