why is this classroom so special?
In this school we have the great privilege of having the work of our live models to be able to achieve a learning of study and understanding of the human body in situ. Something that is not easily achieved and that gives great importance and level to the School of Arts of Vitoria-Gasteiz.
The model starts from a great experience and exposes in a professional and natural way a very valuable resource for learning about the human body.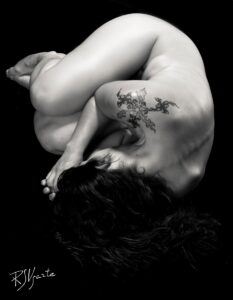 Our students express following the classes with feelings such as: "excitement", "feeling", "satisfaction", "challenge", "nature", "learning", "tension", .... and throughout the course they acquire skill and ability, while progressing in their personal style.
The model-student interaction reaches a state of inexpressible harmony.
In short, it is a class that "hooks" to follow year after year, a space where the artist-student escapes and penetrates into a moment of concentration and a very special state of harmony, where there are challenges, achievements and difficulties when facing the model, which is both beautiful, alive and latent.
APPROACH
One of the difficulties that arise when drawing the human figure is to fit it in its totality and proportion.
Let's take an example: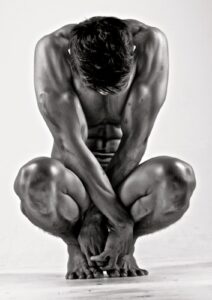 There are some resources for learning to look, to observe and to identify how to capture this artistically.
One of them is the observation of the figure by means of geometric shapes. geometric shapes shapes that capture the global vision.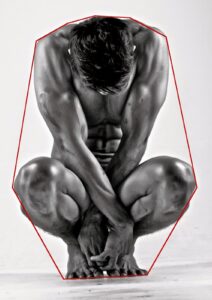 Once you have done this, educate your eyes to calculate the empty spaces empty spaces helps us to obtain more resources for an improved fit.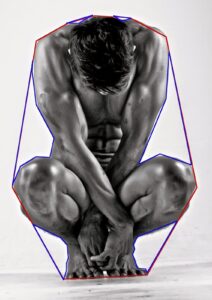 We already have the basis of the lace. Of course, the finish that each one gives it will be achieved through practice and in later phases.
Study of proportions, bone and muscle anatomy to obtain volume, shadows and lights, color, etc. ....