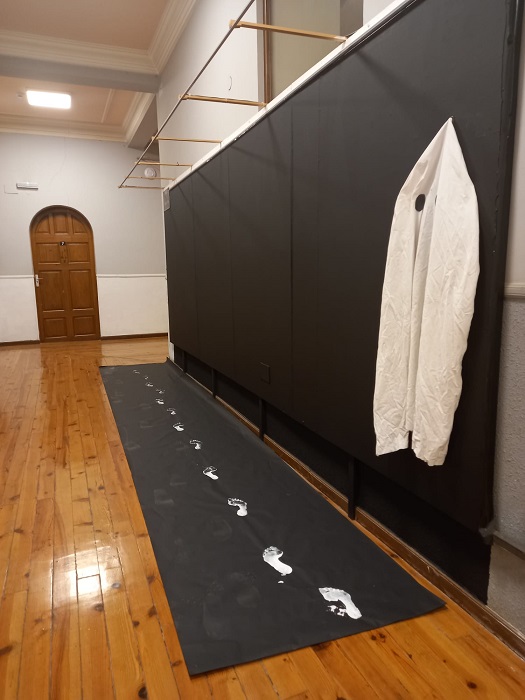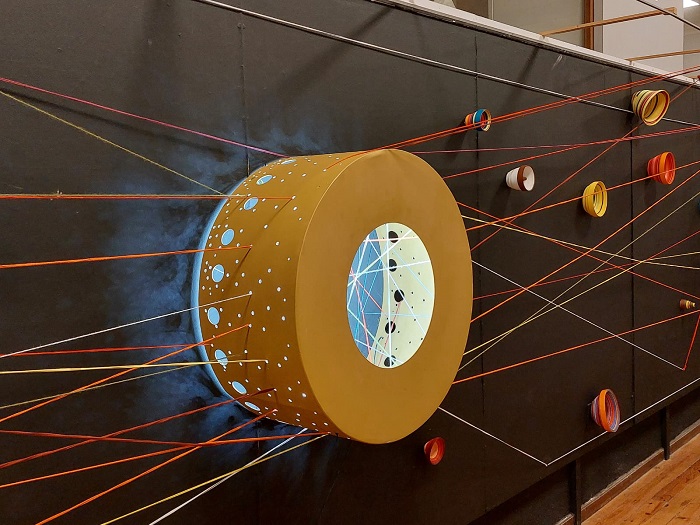 The EAO's SCULPTURE workshop has held two exhibitions.
The students have developed two completely different ideas. In the corridor on the right, they have created compositions with dots, lines and planes. They have used rag, colored cardboard and a large drilled piece of steel to which light has been added. The result is very dynamic, colorful and cheerful. Being worthy heirs of the abstract compositions of Kandinsky.
On the other hand, in the rest of the corridors, we find a scene that produces fear, tension and adrenaline. They are pieces made with fabrics that have been given the shape of ghosts. At the same time, we see other more conceptual works that represent the same idea of ghosts with eggs, footprints, ..... It seems as if we were in a séance of Hilma af Klint, who captured in abstract paintings the visions that a spiritual entity dictated to her. Hilma af Klint is especially known for being a pioneer of abstract art, who created her first abstract paintings in 1906, before Wassily Kandinsky.