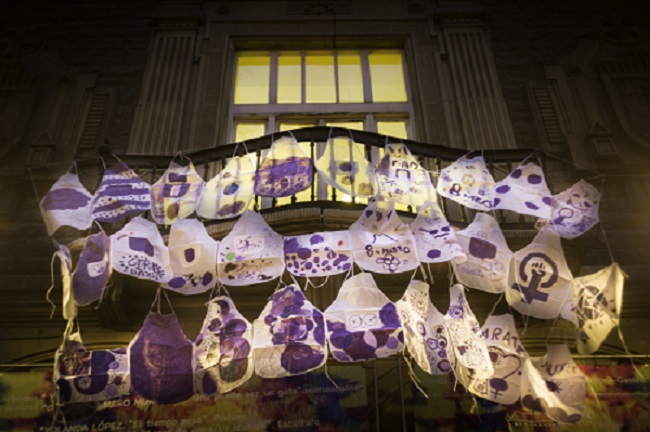 The message that the School of Arts and Crafts wants to convey on March 8 to the citizens is that from now on, we are committed to teach and create in equality. That is why the slogan chosen is:
"CREATING IN EQUALITY HERE AND NOW".
We have intervened on the façade of the school with aprons painted by the children and young people; through this garment we symbolize the invisible work of women.
We symbolize the idea of "here and now" with the element DOT, CIRCLE. It is a way of pointing out that we are committed to equality here.