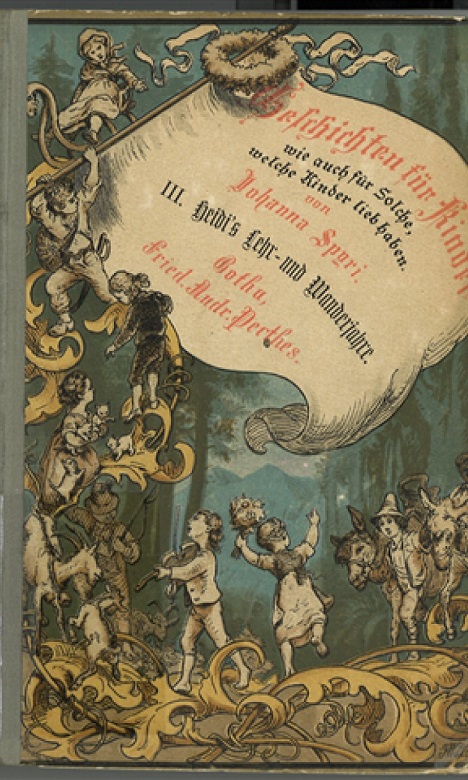 HOUSE OF SWITZERLAND (The Federal Department of Foreign Affairs presents)
"Heidi is Switzerland's most famous little girl. She enchanted generations of readers with her love of life, her independence and her thirst for freedom. The novel was translated into 70 languages and inspired more than 15 film adaptations. We all know Heidi. But did you know that Japan was central to Heidi's worldwide fame? And that Heidi's fate reflects the history of 19th century Swiss emigrants? Here are some other things we're sure you didn't know....
Heidi is the touching story of a little Swiss orphan girl who finds happiness in her alpine paradise and transforms those around her with her noble heart and high moral values. The first volume of the novel was published in 1880 and was an immediate hit with readers in Switzerland and Germany. Author Johanna Spyri (1827-1901) published the second volume just a year later, and the novel was later translated into French, English and many other languages. A 1920 translation into Japanese marked the beginning of Japanese devotion to Heidi. Then, in 1974, an anime series made her known to children all over the world. Countless film adaptations and serialized novels published since 1880 have taken varying levels of liberties with the storyline. However, Heidi remained an iconic Swiss figure recognized the world over and whose story reflects life in Switzerland in the 19th century ..."