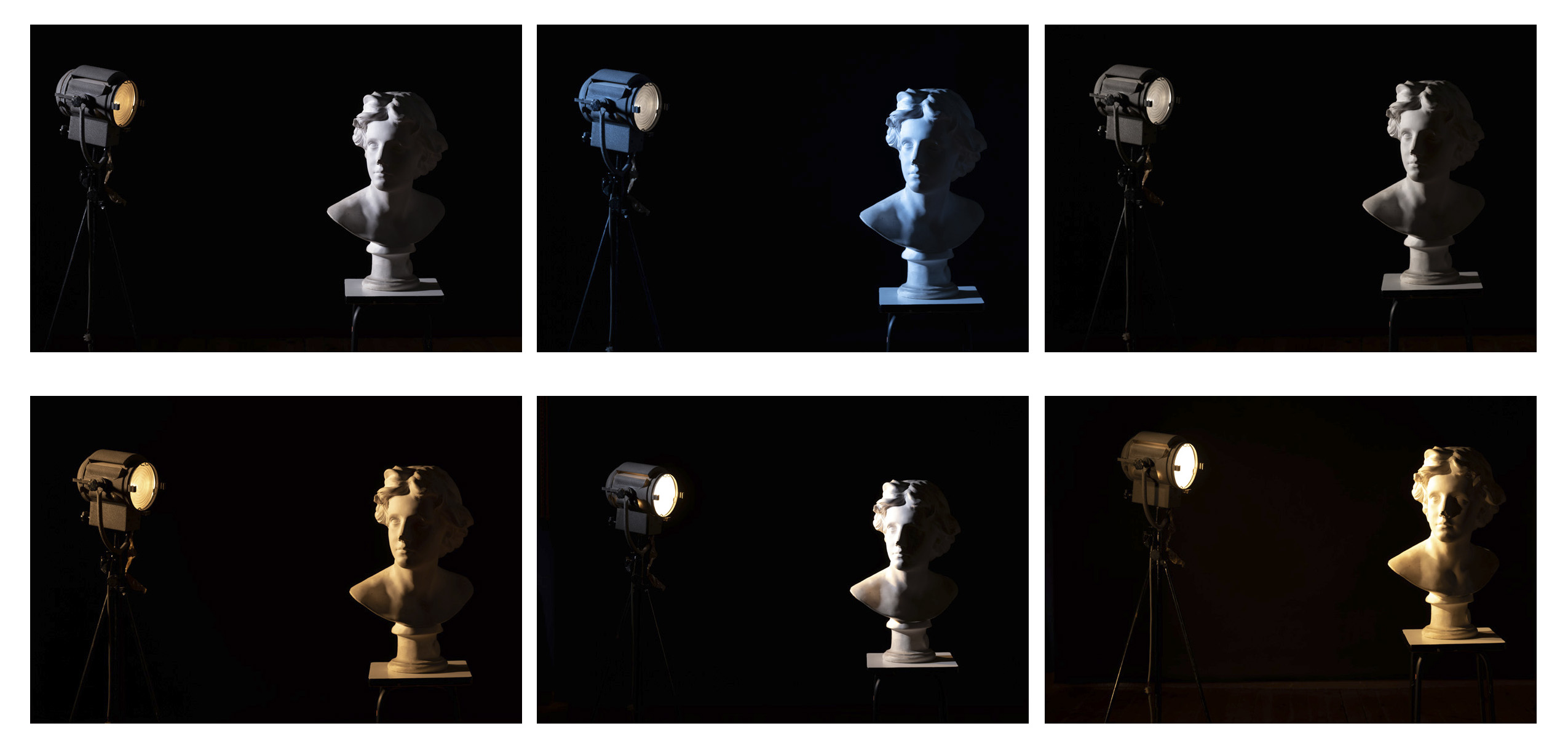 All that glitters is not gold!
The lighting and portrait photography group has faced an interesting and complex challenge. They have worked to simulate a warm light emitted by an antique spotlight illuminating a face.
Nothing could be further from the truth! Here is a sequence of how the light has been changing, thanks to the use of flashes and color correction gels until the desired effect is achieved.