workshops: form and design
We intend to progressively acquire knowledge related to wood, carving skills and the study of three-dimensional form. Bringing students closer to contemporary art and stimulating them to maintain an active position in the exploration of new possibilities offered by the creation in wood.
The pace of learning will be adapted to the characteristics of the students.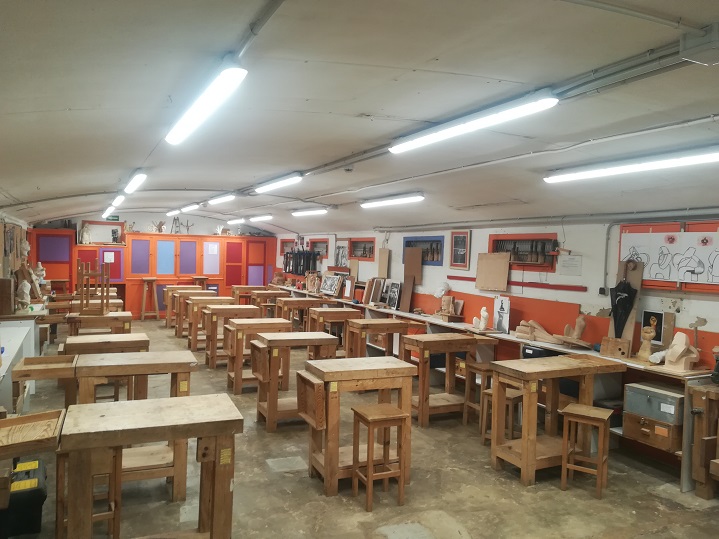 Hours and days: (2-day workshops are equivalent to 3 days in relation to the price, because they are 6 hours long).
Morning shift:
Mondays and Wednesdays (9:30 a.m. to 12:30 p.m.)
Tuesdays and Thursdays (9:30 a.m. to 12:30 p.m.)
Afternoon shift:
Mondays and Wednesdays (16:00 to 19:00h)
Tuesdays and Thursdays (16:00 to 19:00h)
Night shift:
Mondays, Wednesdays and Fridays (19:00 to 21:30h)
tuesday, thursday and friday (19:00 to 21:30h)
In the night shift, Fridays will be alternated in order to complete the 6 hours per week of each workshop.
Course level: I, II, III and IV and projects.

Access conditions: None for the 1st course
Duration: School year from September to June
CONTENTS
WOOD ART I
Geometric carving. Ornamental carving.
Basic tool handling.
Sharpening.
Wood structure.
WOOD ART II
Three-dimensional sculpture, everyday objects. Projections.
Point system: gramil.
Double curvature cut
Relief and conic perspective.
Bandsaw, planer and thicknesser.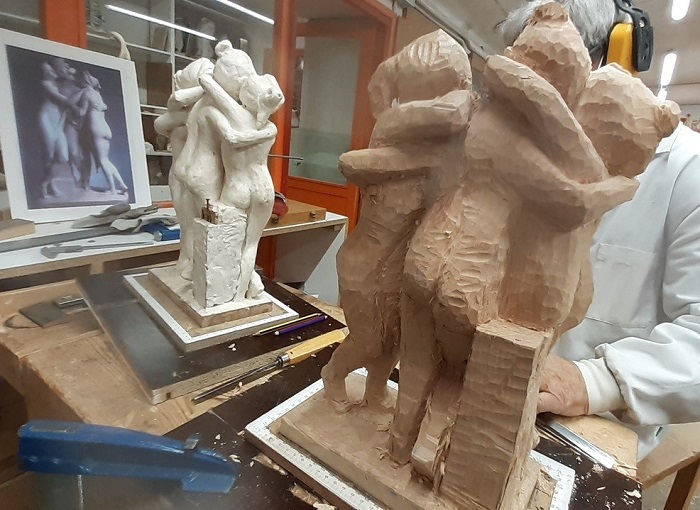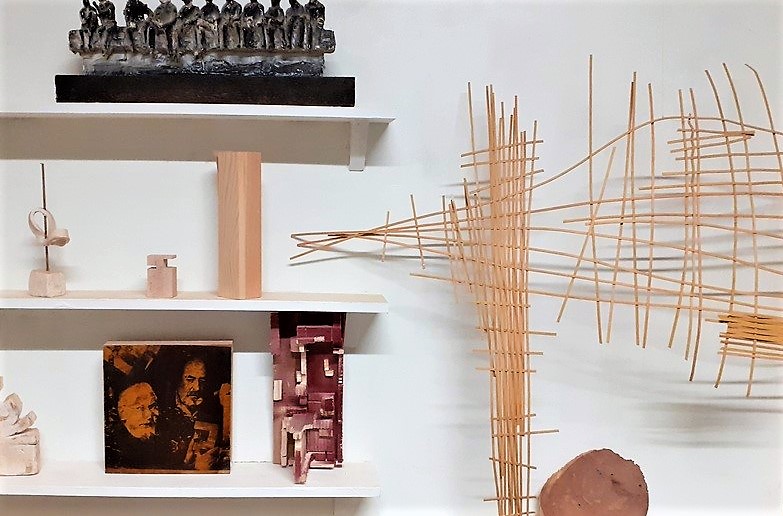 WOOD ART III
The human figure, study of anatomical details: torso, portrait and hands.
(...)
WOOD ART IV
Form and meaning
Realism, figuration and abstraction.
Matter, volume, mass, space and emptiness in sculpture.
PROJECTS I and II
The project. Phases of the creative process.
Other Form and Design workshops