workshops: form and design
To introduce students to the world of ceramics, through pottery and the use of the potter's wheel, for the elaboration of different utilitarian or decorative pieces. Knowing the process of the clay and the clays from beginning to end. Finishing with the Decoration, glazing and firing in the kiln, of the works made in the course.
Ancestral technique developed and perfected by different cultures such as Egyptian, Roman, Greek and Arabic. Its use has been known since Neolithic times, at first with manually rotated or foot-driven turnstiles, and today it is powered by electricity.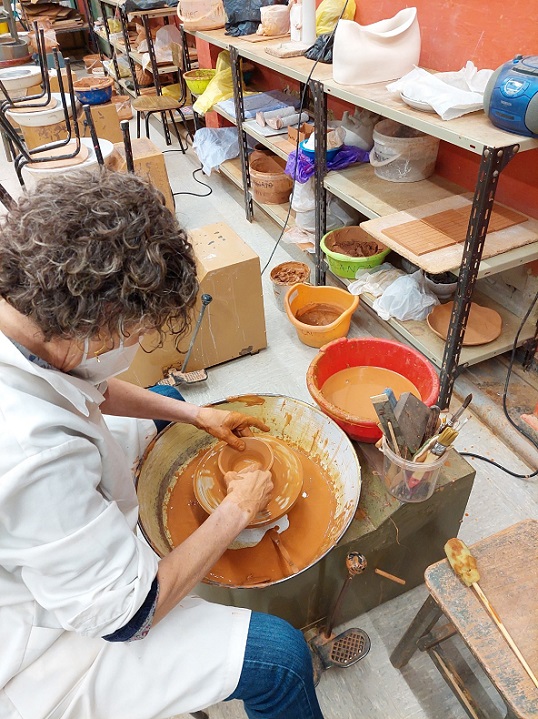 Days of the week: Tuesday
Schedule: from 7:30 to 9:30 p.m.
Access conditions: None for the 1st course
Duration: School year from September to June
CONTENTS
Clay.
Kneading.
The potter's wheel.
Finishing of parts.
Drying.
Oven and baking.
Preparation and application of engobes and glazes.
Decorative techniques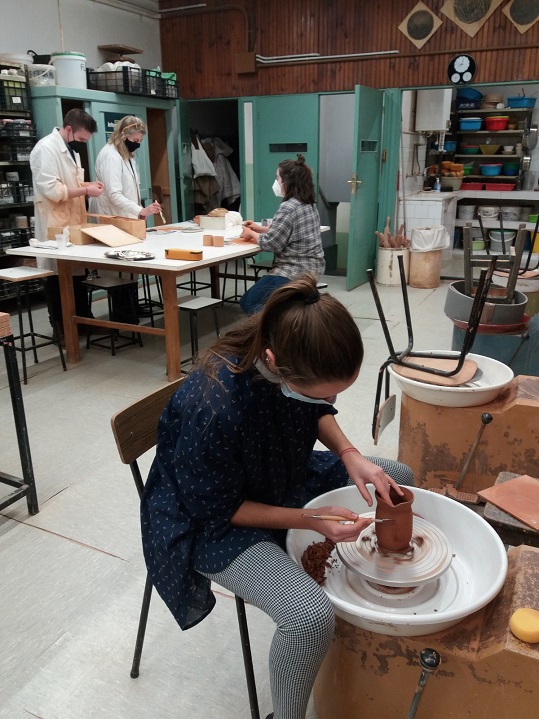 Other Form and Design workshops