workshops: line and color
The workshop proposes a plastic experience in which students will experiment with the most appropriate techniques and pictorial supports for the landscape genre, adapting to the level of knowledge of each course, from basic drawing techniques, through ink, mixed techniques, watercolor or oil painting, addressing the motifs of both natural and urban landscapes.
The course will develop and enhance the value of field trips and work from nature, gathering material from the outside for the work in the workshop, seeking that the students' work has a dynamic, creative and personalized approach.
Days of the week: Thursday and Friday
Schedule: from 9:30 a.m. to 12:30 p.m.
Access conditions: None for the 1st course
Duration: School year from September to June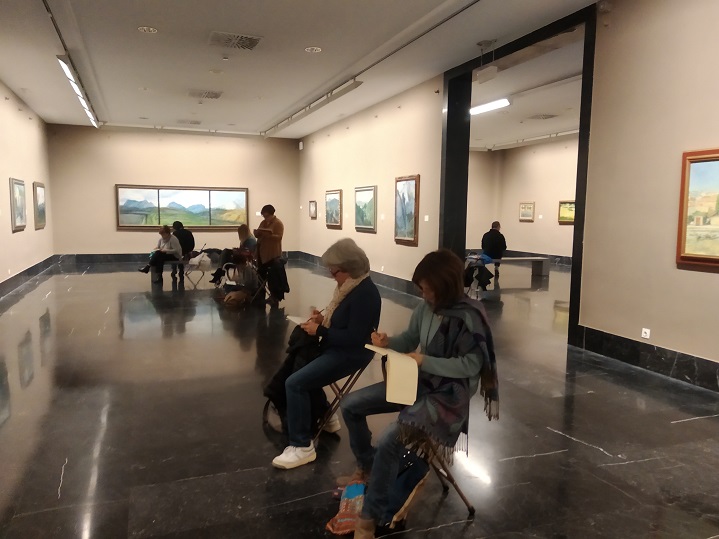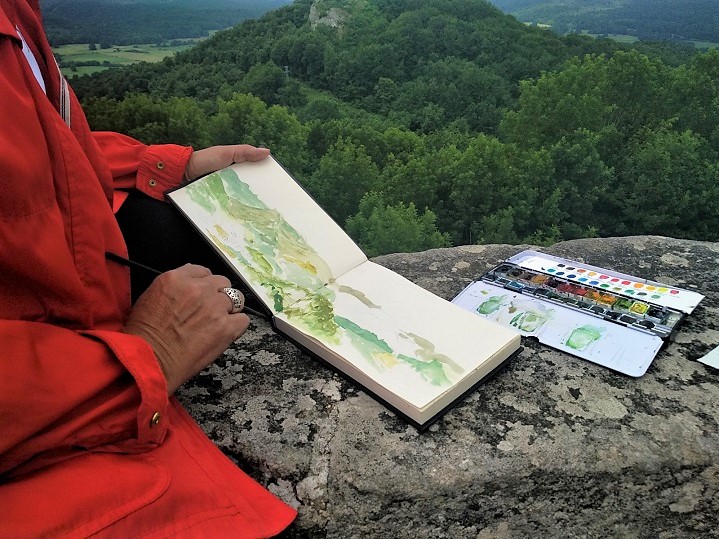 CONTENTS
Visual perception and analysis.
Visual language, visual perception, image syntax, visual grammar.
Basic elements in the configuration of the two-dimensional image.
Landscape representation
Analysis of the environment, the work and the subject.
Natural, urban, mixed scenarios.
Essential tools in Landscape representation
Drawing, chiaroscuro, spatial representation, color, composition.
Landscape from sketches, sketches, color notes, preliminary studies.
Conception of the work: intuition, search, intentionality.
Analysis of landscape painting from antiquity to the present day.
Landscape from Cézanne to the present day: evolution, isthmus, the return to nature...
Other Line and Color workshops