workshops: line and color
In its four courses, the technique of watercolor is developed from the most elementary concepts to the realization of works directly from life. Fluidity, transparency, spontaneity and freshness are virtues that are exploited with economy of means. We play and enjoy the randomness caused by the movement of water. From the different capacities it is an ideal support to develop personal creative skills. "The breeze of painting is watercolor".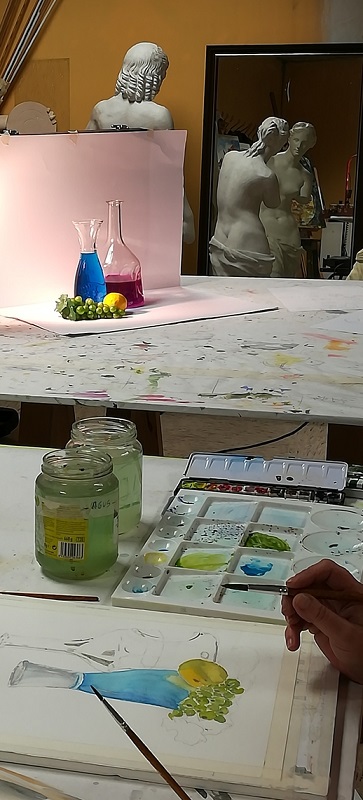 Days of the week and schedule:
Watercolor afternoon: Tuesdays and Thursdays (I, II). From 17:00 to 19:00h.
Watercolor evening : Tuesdays and Thursdays (I, II, III and IV). From 19:30 to 21:30h
Conditions of access: 1st year of Painting, 2nd year of Drawing or proof of basic knowledge.
Duration: School year from September to June
INITIATION. HUMIDITY AND TIME CONTROL. SIMPLE REPRODUCTIONS.
Types of watercolors, brushes, papers and auxiliary materials. Watercolor paints.
Different techniques and effects.
Study of paper moisture content and drying times. Pigment saturation.
Chromatic circle and tone value.
Monochromatic compositions.
Gradients and tilt control to create uniform planes.
Light to dark process
The white color, types of reserves and lights.
The importance of contour. Smooth or sharp edges.
Depth from water control.
Learning from copying watercolorists' plates.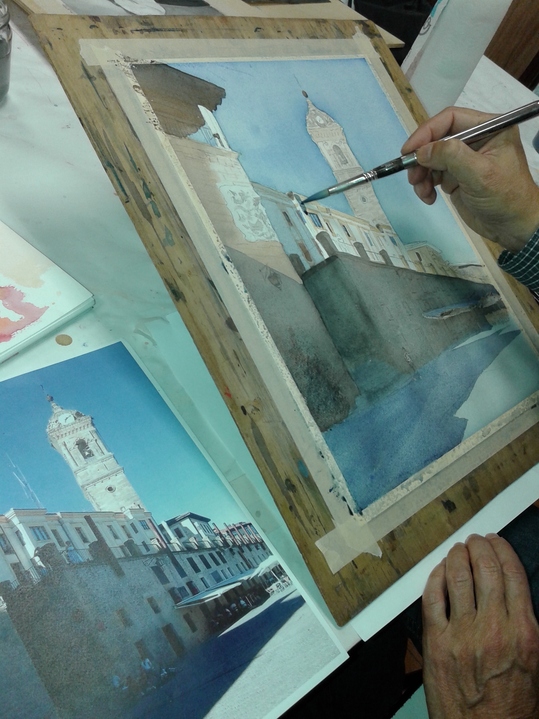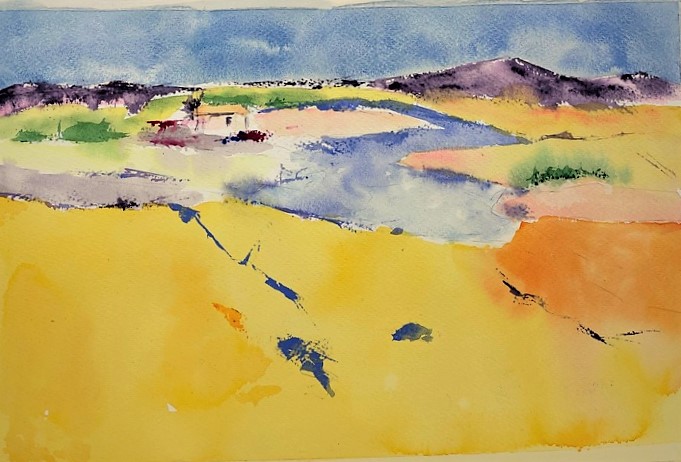 LARGER FORMAT. MORE COMPLEX TECHNIQUES. SUPPORT IN PHOTOGRAPHY.
Gesture and speed in the brushstroke.
Color temperature. From warm to cold.
Tonal value. Shadows and atmosphere.
Glazes, scratches and remains of wet pigment.
Depth based on water-pigment ratio (background, middle and foreground)
Urban landscape and integration of the human figure. Proportions.
Vertical gouaches and their use.
Water reflections and wet surfaces.
Glass. Its interpretation and transparency.
Composition and fit in the landscape.
Synthesis and selection of the focal point.
Chromatic range and harmony.
Choreography in the landscape.
Marine motion effects.
The portrait and the human figure. Poses.
Guidelines for outdoor work. Tips and materials.
Preparation of large format supports.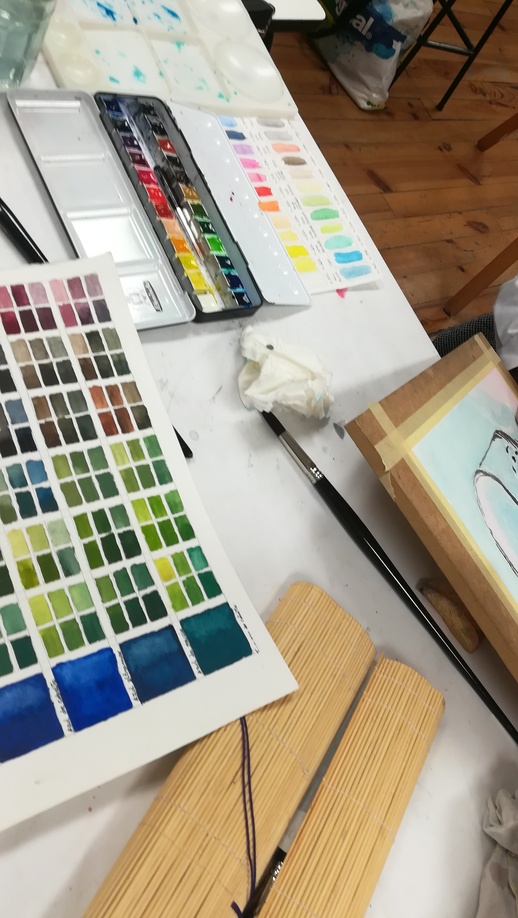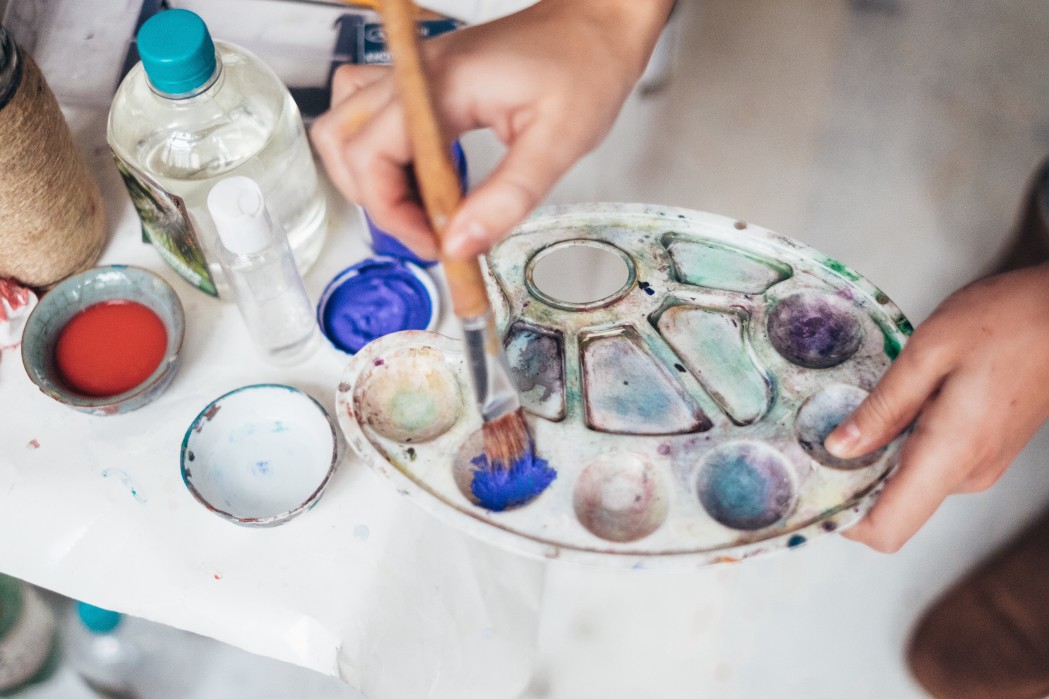 The various techniques and work procedures learned should give way throughout this fourth course to experimentation and creativity that will allow the student to be able to develop the activity with his or her own criteria.
We are supposed to be completely familiar with the concepts and behavior of water, pigment and paper. After having worked on photographic material, it is time to face the real model.
In this course it is the student who has to take the initiative with the logical follow-up of the teacher. It is intended to deepen the world of watercolor through research work and interconnection with other artistic specialties of plastic order using other materials such as gesso, latex and other binders and natural pigments.
Other Line and Color workshops